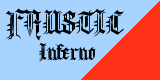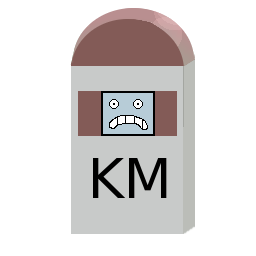 Kilometre
Kilometre, also known as Kilometre Browser, is a file manager for macOS. It provides some features that are hidden or not supported by the Finder.
In particular, it can:
Show and rename invisible files.
Change the file visibility, lock and stationery attributes, type and creator, Unix permissions, owner and group, file creation date and modification date.
Download the current version: KILOMETRE 1.4.2 (compatible with macOS version 10.14.6 or higher).
If you are using an older system version, or if you have other problems with the current release, you may also try one of our older releases.
Terms of use
Kilometre, from now on "this software", is subject to the following terms of use.
You may use this software for free. However, it is copyrighted software, owned by Faustic Inferno SL and Alejandro Castro García.
This software comes with no warranty, to the extent allowed by law.
You may redistribute unmodified versions of this software, but you may not charge for them. You are allowed to charge for the media and for your distribution costs, but it must be clear to the recipient that he or she is paying for those services, not for the use of this software.
You may not redistribute modified versions of this software.
These terms of use, as well as any conflicts related to them, shall be regulated by Spanish law.
Notes about Kilometre 1.4.2

(Released November 2021)
What's new in this version
Corrected inconsistent behaviour regarding hiding options.
System requirements
System requirements for this version are:
Known Problems and Limitations
Systems older than macOS 10.14 are no longer supported.
The classic backup date and the classic file name are no longer displayed, as they are not supported in 64-bit applications nor make sense in APFS volumes.
Recent macOS versions have stricter security policies. Security and privacy system preferences may need to be adjusted in order for Kilometre to access protected items, even when running as administrator.
Contact
If you have any questions or comments about Kilometre, or if you want to report any bugs, you may contact us by e-mail at the following address: